ยินดีต้อนรับสู่
จัสมิน ฮิลล์
ลอดจ์
---
ห้องพักที่มีเอกลักษณ์โดดเด่น
กว้างขวางและสะดวกสบาย
ที่ จัสมิน ฮิลล์ ลอดจ์ เรามีที่พักหลากหลายตั้งแต่บ้านเดี่ยวบังกะโลไปจนถึงห้องสวีทสุดหรู ซึ่งได้รับแรงบันดาลใจจากการตกแต่งด้วยเฟอร์นิเจอร์ไม้สไตล์ล้านนา แต่ละห้องมีลักษณะเฉพาะของตนเอง ซึ่งจะทำให้การพักของคุณเป็นวันที่น่าจดจำไม่รู้ลืม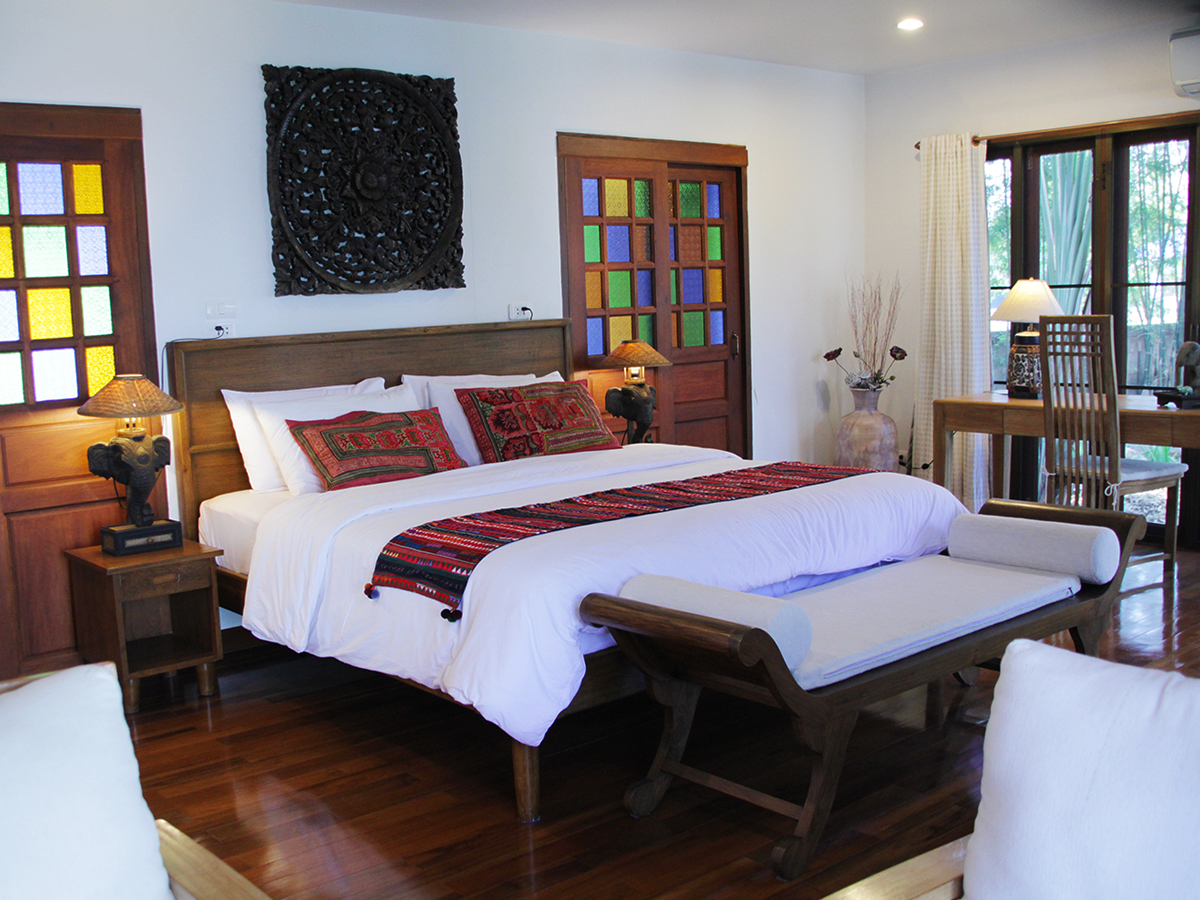 ห้องสวีท King Size พร้อมอ่างจากุซซี่
เปลี่ยนคำคื่นธรรมดาเป็นค่ำคืนสุดพิเศษ กับห้องสวีทสุดหรูหรา ตกแต่งด้วยเฟอร์นิเจอร์ครบครัน อ่านเพิ่มเติม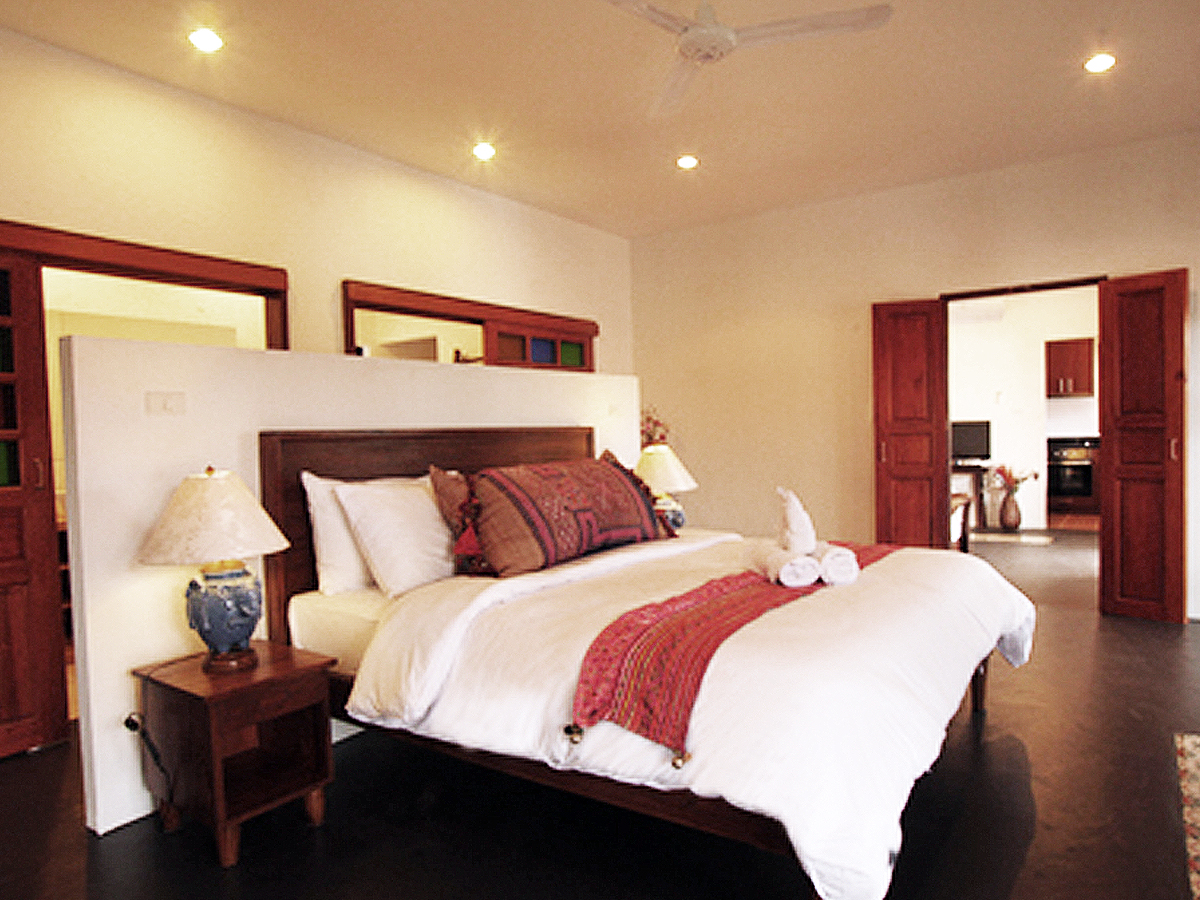 Complete your wonderful vacation with your family in our finest decor family suite and a large balcony facing fresh ... อ่านเพิ่มเติม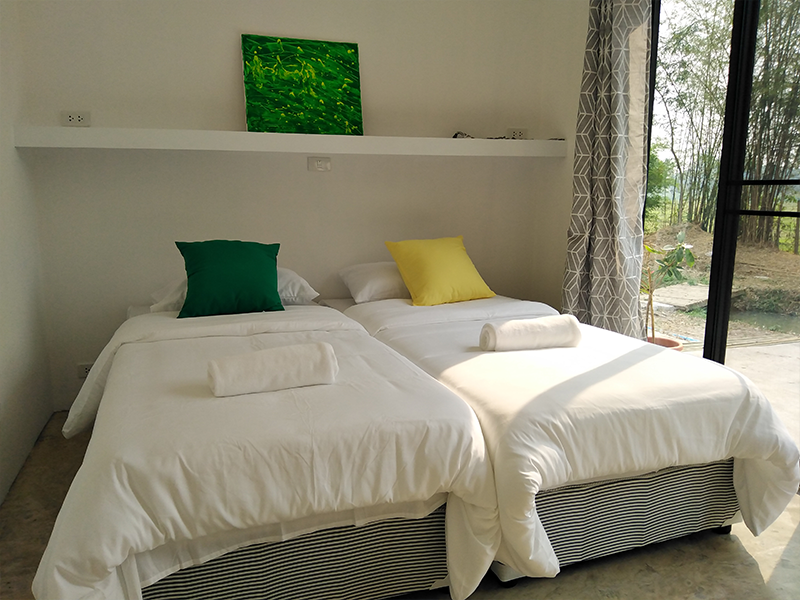 Comfortable modern fittings & furnishings, each townhouse comes complete with a living room, ... อ่านเพิ่มเติม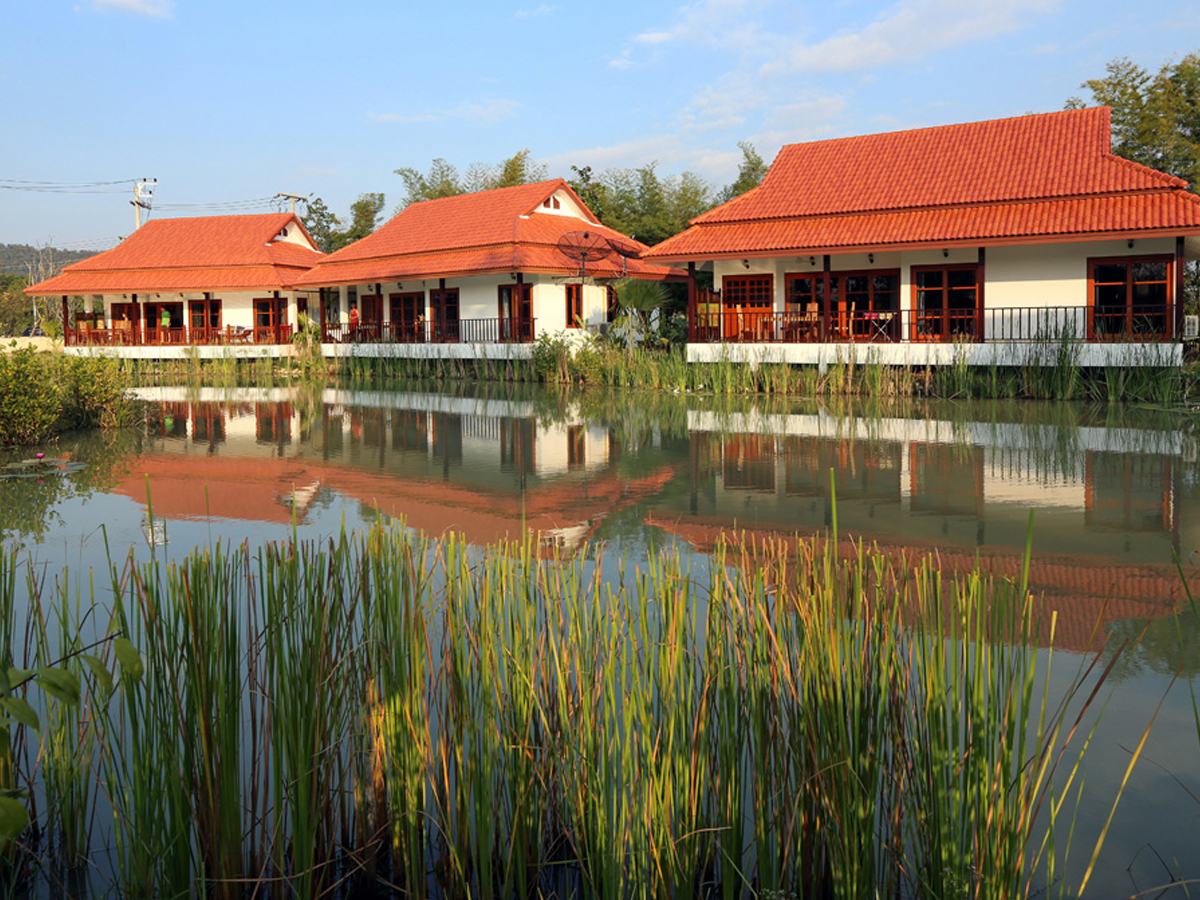 Spend your night in a cuddle of luxuriousness at our Lake View Villa with 180 degrees lake view. Enjoy the spacious area... อ่านเพิ่มเติม
The larger Deluxe Bungalows adds a touch of splendour with executive stylish ambience... อ่านเพิ่มเติม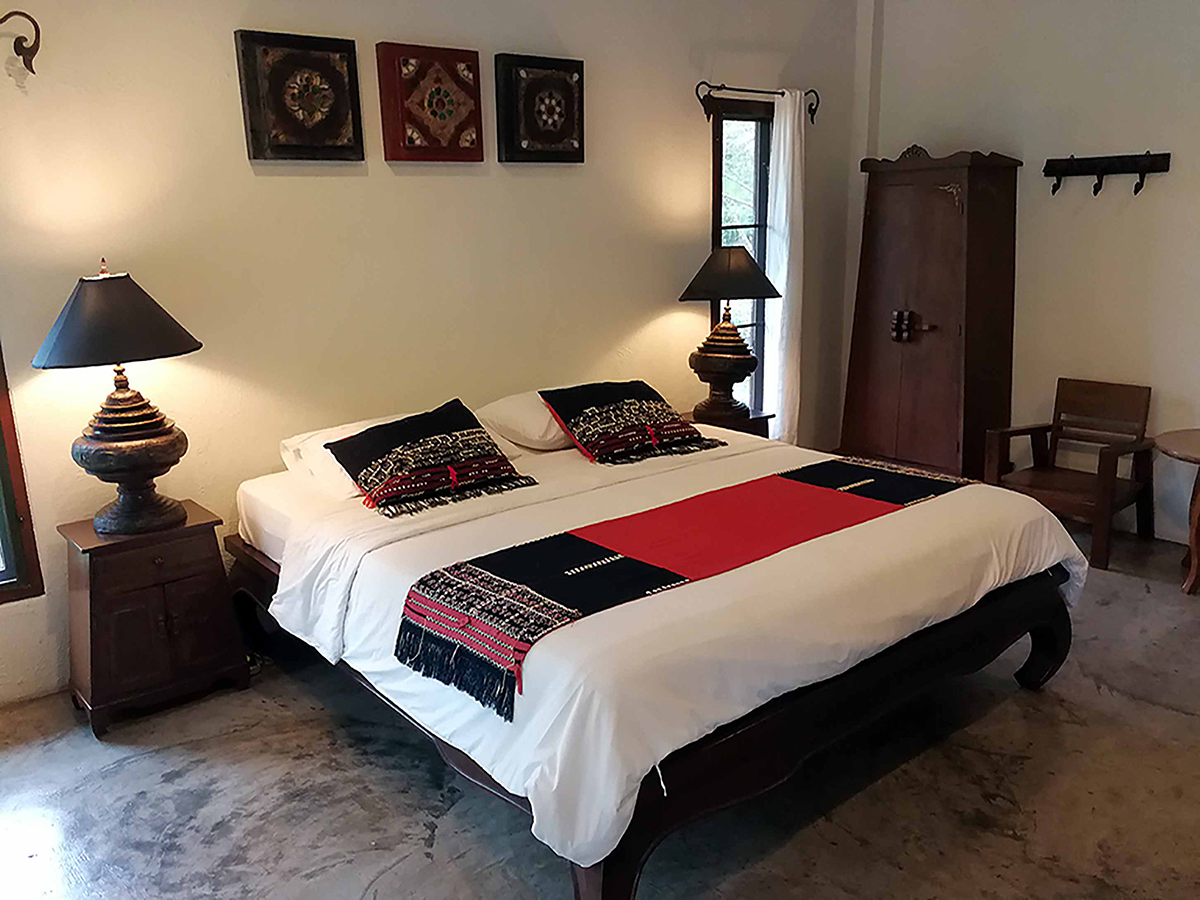 All four Superior Bungalows offer cozy yet luxury ambience, furnished in traditional northern Thai... อ่านเพิ่มเติม
บริการ
สิ่งอำนวยความสะดวก
Take a dip in our swimming pool or just relax in your own personal jacuzzi. Read a book, while sipping freshly brewed premium coffee from our cafe, while enjoying constant connectivity to our free Internet throughout the resort. Just some of the pleasures you'll come to expect at Jasmine Hills Lodge.
---

สระว่ายน้ำ

ฟรี WIFI

ใกล้แหล่งท่องเที่ยว

จักรยานให้เช่า

วิวทะเลสาบ
อาหารมาเลเซียและสิงคโปร์

ธรรมชาติโดยรอบ

โบตานิค คาเฟ่และไวน์บาร์
สถานที่ท่องเที่ยวและกิจกรรม
รีวิวจากผู้เข้าพักของเรา
ถ่ายทอดเรื่องราวดีๆ ให้ทุกคนได้รับรู้เกี่ยวกับ
"JUST THE RIGHT PLACE FOR SIBLINGS REUNION!"

We were plesantly surprised with the peaceful and beautiful ambience of Jasmine Hills, topped with the fantastic hospitality provided by Paul and gregarious Polly. The chalet was just right for us with comfortable beds, a nice balcony to chat, drink coffee and bond. A sight to behold in the morning, waking to a beautiful sunrise...so much more to like!

We enjoyed splashing in the pool, next to a small lake to relax and read, away from the chatters. The food was simply delicious! Big thanks to Paul & Dolly! Definately a place to return to this gem of a place!

"PEACEFUL AND SERENE"

We stayed at Jasmine Hills for 56 nights, so we really got a chance to experience this beautiful place. Our stay extended from mid-September through mid November. This resort has just about everything, including pool, steam room, massage rooms, free bicycles and wifi, restaurant, and a canoe if you would like to paddle around the lake.

There are rooms to accommodate any budget, offering all amenities that any one or family would need. More importantly, the staff is incredibly friendly and helpful. Dolly and Paul, along with their employees, were very warm and welcoming and provided excellent customer service.

We were there during the slower season and for the most part had the place to ourselves. When we return to Doi Saket, there is no question as to where we will stay. Huge thanks to everyone at Jasmine Hills. If you are considering a visit to this area, please don't overlook this special place.

"ALWAYS MY FAVOURITE GETAWAY DESTINATION RESORT."

This is always one of the most favorite resort for getaway and to relax for myself & my wife. I visited this resort at least 2 times every year since the last 4 years. I have visited all the countries nearby regularly but Chiangmai & Malaysia are my favorite countries. Every visit, I booked the 2-way airport transfers with Paul & he was always waiting even our flights were delayed in few occasions. My wife & I, love to stay at resort with lots of green & affordable, of course and this resort perfectly suit us. This visit, we stayed for about 2 weeks as always. We always stayed at one of the two-storey new villas, very spacious, very comfortable & had the hotel pool by ourselves most of the time. My wife cooked some simple breakfast/meals occasionally, but there a many nice & very affordable restaurants & bars around Chiangmai. The food at the resort were superb too. We had massages or spa at the resort almost every alternate day and the experience were always great. Bicycles are available to cycle to nearby market, sundry shops, restaurants, weekly night market, temple, etc. This resort is located about 22km from Chiangmai old city, which is why I love to stay here, to get away from those crowd & noise. Whenever I need transport to city, shopping mall or site seeing nearby, I can just ask Paul or Dolly to book in advance with no hassle. Paul, Dolly & the staff always made our stay feel at home and with great experience every visit.

"THE BEST"

This review is long overdue. My boyfriend and I stayed at Jasmine Hills Lodge in January 2013. It was the absolute best. We still talk about it to this day.

All the reviews that rave about the excellent service are exactly true. Dolly and Paul are the most hospitable, friendly, and nicest hosts you'll ever meet. We felt so welcomed from the moment we arrived and we didn't want to leave. Dolly helped us book our day excursions from cooking classes in Chiang Mai to elephant trekking in the mountains, and massages at the spa.

In addition to the great service, the design of the place is simply gorgeous. The common area, the pool, the rooms, and the awesome spa, are really pretty and very detailed.

We also LOVED the food. Can't say enough good things about how delicious everything was.

The only thing that might throw you off is that it's not close to the city and can be difficult getting taxis to take you back, especially if you plan to go out late at night. You'll be fine as long as you prepare in advance. We somehow managed with the local bus and motorcycle taxis - it was quite the adventure!

Overall Jasmine Hills is a beautiful oasis and I would love to go back one day. Thanks for a wonderful stay!