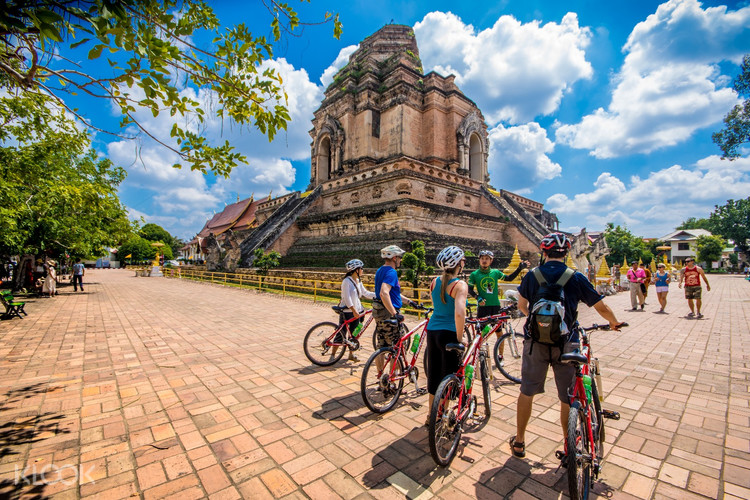 Explore the rich historical Chiang Mai city & spectacular scenery
Nothing beats taking a tour of scenic Northern Thailand on a bicycle, the cool weather and mesmerising landscapes and rich historical city of Chiang Mai. A bicycle tour through a fascinating region under your own power. On a bike, you can really get a sense of a place. Feel the wind in your face, the sun on your back. The smells and sounds reach you instantly. You connect with your surroundings, are in the middle of it all. And just ahead, the next unexpected moment you'll remember forever: a temple shrouded in mist as the sun appears over the mountains, or a flock of birds rising in a shimmering cloud from a river.
If you're interested to start your holidays with a cycling tour, just let us know and we'll arrange it for you with our cycling tour partners.
---
Chiang Mai Bicycle
Chiang Mai Bicycle is a company under Dutch management which has been organising bicycle tours in Thailand for over 15 years. Cycling has been their passion and it has been for many years. Their expertise gives you a rich, enjoyable experience, and they will make good use of your valuable time. And they are licensed by the TAT (Tourist Authority Thailand).
Click and Travel

Click and Travel is an energetic and dynamic bicycle tour company based in Chiang Mai. Being a bike pioneer in northern Thailand, they have extensive experience and knowledge of the local conditions. They have specially designed tours at a leisurely pace by everyone and even cycling tours suited for groups or families with young children. Their tours range from a half-day tour to a two-week cycling holiday.
---